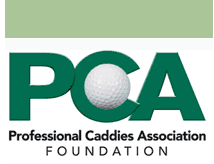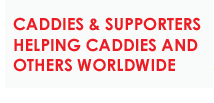 contact:

World Caddie Headquarters-PCA
mailto:PCAF@PCAFhq.org">PCAF@PCAFhq.org 
WANT TO HELP?  JOIN THE TEAM AND MISSION TODAY GO TO > www.PCAhq.com or email us at PCAF@PCAFhq.org

Enter your info to get FREE CADDIE TIPS from PCA Loopers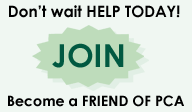 Back to News Archive
Price posts 65, thinks of lost friend

OLYMPIA FIELDS, Ill. -- The headaches brought on by the one major championship he was built to win are easy to forget when weighed against the ache that nudges his heart each June.

Nick Price has never won the U.S. Open and has come close only a handful of times, a mysterious circumstance for one of golf's most skilled and reliable ball-strikers. Urgency preys on his psyche at age 46, which adequately explains last year's vociferous rebuke of the U.S. Golf Association for its overzealous course setup at Bethpage State Park's Black Course, where he ended up tied for eighth.

After shooting a 5-under-par 65 Friday at Olympia Fields Country Club, Price has put himself into contention in the 103rd U.S. Open amid reminders -- vigorously stirred by Tom Watson and Bruce Edwards -- that winning this golf tournament would not fill the void in his life even if it should cap his wonderful career.

Just three off the record pace set by Jim Furyk and Vijay Singh at 7-under-par 133, Price watched Watson's first-round 65 with appreciation, empathy, envy and sadness. He saw Watson, at age 53, share tears and hugs with Edwards, his terminally ill caddie and close friend, after the magical round was complete, and he understood what the two men must have been feeling.

Medlen had caddied for Price during all three of his major championship triumphs, two PGA Championships and a British Open, but it was the depth of their friendship and not the height of their shared achievements of which Price was reminded on Friday.

"Losing Squeek left a hole in my life," said Price, who is now serviced ably by former touring pro Jimmy Johnson, whom Medlen selected personally to replace him in '96. "I know exactly what Tom and Bruce are going through. It's an awful time, particularly for a player and a caddie, because you share so many emotions and experiences on golf courses. When you win tournaments and have success as Bruce and Tom have done, that's the only person that was right next to you when you played great shots and did great things."

Recently voted into the World Golf Hall of Fame, Price has done many great things on golf courses, including a major championship-record 63 at the 1986 Masters, but his best years coincided with Medlen's presence on the bag. The six-year partnership began in 1990 and yielded 21 world-wide victories, including 14 of Price's 18 PGA TOUR titles.

Another major championship victory would bring a measure of joy to Price that has been lost with Medlen's death.

"Sometimes you hit a shot out of rough when you've got no chance and you hit the thing 2 feet from the hole and you and your caddie talk about it 10 years later. It's those things you miss a lot," Price lamented.


Nick Price posted a 5-under 65 during Friday's second round. (AP)
Price's story, sifted among the leaders, is one of the most compelling because he should have won the U.S. Open by now (his best finish is fourth, in 1992 and '98), and because winning it will further remind him of what he lost when Medlen passed away nearly six years to the day. Price said Medlen was, "not just a friend, but like a member of the family."

How the U.S. Open has escaped Price isn't much of a mystery. Since 1991, the year he emerged as one of the game's top players, Price hasn't ranked lower than 41st in driving accuracy. For years he's been regarded as one of the game's best iron players, but except for a streak in the early 1990s, his putting has let him down.

"This is the one championship I always thought I could win because I hit the ball so straight," he said. "I was always held back by my putting, and that has been frustrating."

His work on the greens has improved of late thanks to a new putter built specially for him by Scotty Cameron. The wand, put into action at the Wachovia Championship, possesses an ample five degrees of loft that Price said has him feeling, "like Brad Faxon (one of the TOUR's best putters), and I can honestly tell you that's never happened to me before. I don't feel like I have to manipulate the putter to get the ball on line."

The proof is in the 53 putts he's had through 36 holes and in the fact he has yet to suffer a three-putt green. It didn't hurt his stroke any to have three birdie putts of 3 feet or less among the six he converted Friday.

As Watson and Edwards gamely soldier on this week with the public in tow, shedding light on golf's enduring metaphor for life, Price, peering through that threadbare pabulum, will privately nurse an old pain while playing the game with purpose.

"Golf is a game," he said flatly. "I learned that when I was 18 years old and I was doing my national service. I lost three, four of my buddies before I was 19. Golf is not the be-all and end-all of life. You've got to keep things in perspective, and I think sometimes people lose the real values and what's important in life."

Nick Price won't ever lose that perspective, no matter how this U.S. Open unfolds, no matter where he finds himself in future years in mid-June.